We would love to hear from you as well!
You can leave a Review at Google as a patient feedback by clicking the 'Write a Review' Blue button below. (It will prompt you to sign with your Google account to leave a Review. Thanks)
Dr Sajili Mittal, MDS, is passionate about her work and delivers the wellness therapies with full love, devotion and care along with her team of dentists. These reviews are from clients who had dental treatments at Citylife Dental. The reviews are all very inspiring and encouraging, and express how our clients feel about the quality of the service which is offered Citylife Dental, New Delhi.
If you have a story, or comment about your experience at our centre that you'd like to share with others, please e-mail it to contact@citylifedental.in for possible inclusion on this web site. Please let us know if you would like your name to be included, or if you'd prefer to keep it confidential.
Best dentist in my opinion.
Really great. I had a WONDERFUL experience. Good tips to keep the teeth's shining and cavity free.
Atika Surana
08/04/2020
Yojana Vihar,Delhi
Great experience
I got the periodontal surgery done by Dr Sajili. Initially I was a bit apprehensive about the procedure, but the Dr made the entire process very easy and smooth. She was very patient in explaining everything and very supportive in the post surgery follow-ups.
Alok Jain
05/04/2020
I.P Extension, New Delhi
Most Ethical Dental Surgeon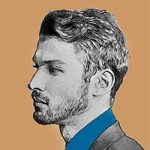 "Visited Dr. Sajili Mittal's clinic a few years ago after having a number of "not good" experiences. Was a bit scared too initilally. But the way my problem was handled at her clinic made me so at ease, comfortable and relaxed.
At Dr. Sajili Mittal's clinic, everything is explained in detail & giving all the possible options to be decided by the patient himself. Since my first visit, I never felt uncomfortable and always feel free to discuss even the smallest possible issues. Besides being a good dentist, Dr. Sajili Mittal, is a very good human being too. She makes her patients comfortable, understands their issues and accordingly suggests possible and affordable options ( NOT creating fear factor).
Besides, being highly experienced and knowledgeable, Dr. Sajili Mittal is a person of ETHICS and MORALITY which is rare to find these days in our society. My Best Wishes to Dr. Sajili Mittal."
Mr Vijaya Shankar
13/03/2020
New Delhi, India
Professional dentist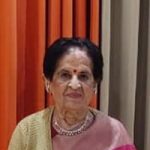 My experience with Dr. Sajili has been amazing. She has genuine care for her patients and never fails to engage and explain everything in detail. She is professionally approachable and friendly.
I highly recommend Dr Sajili.
Mrs-Kamlesh-Karir
09/03/2020
Anand Vihar, New Delhi
Greetings from Germany

Thank you for the friendly treatment and the good interaction. The method of working of the team of doctors and assistants was s comforting experience. The clinic was aesthetic and pleasant. Hearty Greetings from Germany!
Manfred Lungershausen
27/02/2020
Germany
Best Root Canal Treatment by Dr. Sajili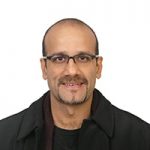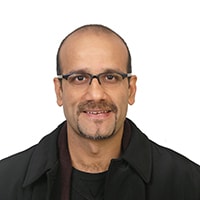 "Every experience I've had in the dentist's chair has been miserable, until now. Citylife Dental has the most compassionate team of dentists I've ever seen. They understand (and therefore can eliminate) fear and pain. The work they've done on my teeth which includes root canal, scaling and whitening has been top quality. Add to that their ability to calm the nervous wreck in the chair and you have a combination of skills that can't be beat. I'm no longer afraid, and that's pretty much a miracle. I can't recommend these guys enough."
Hemant Dua
18/02/2020
Beijing, China
Brilliant Citylife Dental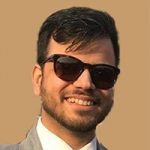 My experience at Citylife Dental was very good.
Dr. Sajili is a very professional dentist and made sure I understood everything. Her patient handling and education skills are excellent. She is a confident doctor and knows the art of dentistry well. The staff at Citylife Dental was humble and courteous.
After I was done I expected a very large bill but the prices were nominal.
Even though I don't like going to a dentist , but Citylife Dental made it a good experience.
Next visit due after 6 months!
Saraansh Bansal
15/02/2020
New Delhi, India
Amazing Dentist in Yojana Vihar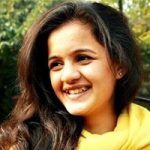 Sajili is a wonderful Dr. with amazing skills.
Ms Tanvi Sadh
11/02/2020
New Delhi, India
Great dentist Dr Sajili Mittal
An extremely ethical and qualified doctor.
Pallavi Sadh
07/02/2020
New Delhi
Good Dentist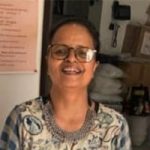 Dr Mittal is very good in her dental professionally & personally she is good human being & good doctor
Seema Sadh
05/02/2020
New Delhi, India
Excellent Dental Treatment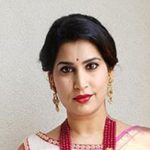 Very happy with the quality of treatment I received.
Ms. Sandhya Madduri
04/02/2020
Dilshad Garden, New Delhi
Best Dentist for NRI's in New Delhi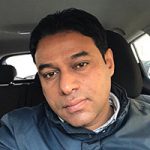 Well to start with I met Dr.Sajili and her team 10 years ago when i was planning to move abroad. It started with basic gum issues and root canal.
Now i am an NRI but whenever i visit India make sure my dental issues are handled properly. Thanks goes to Dr. Sajili for her warm, affectionate, caring and patient nature. A professional touch on the top is what everyone gets for sure. She is intelligent, confident, has a sound experience in her specialisation and makes sure the patient in contented at the end of the treatment. Well as far as her clinic is concerned she does not compromise on quality and hygiene.AT work front she even follows her patients after the treatment is complete for their concern if any. I was also given 2 implants by Dr. Sajili which are very much intact as i follow her advice regularly. Will recommend Citylife Dental, Yojana Vihar for overall satisfaction under the leadership of Dr. Sajili.
Good luck and Best wishes always
Harit Dutt
02/02/2020
Florence, italy
Very satisfied with Dental treatment

My wife Dr Roma Raj and I just walked into Citylife Dental for a complete dental check-up, soon after from the US. We found the clinic's hygiene and comfort levels at par with any good clinic in the US. The doctor's mannerisms were so good that we signed up with Citylife for our complete dental treatment plans and since then we have felt very satisfied with the treatment, rates, punctuality and professional approach of their team to our dental problems.
There are no short cuts in this clinic.
May God keep the healing touch of this centre alive for years to come.
Brigadier Dr. Mulk Raj
15/01/2020
Chicago, USA
One Stop Dental treatment for whole family
I didn't take any treatment, but accompanied my niece and my father-in-law to Citylife Dental, and I believe that they really liked the treatment and benefited out of it. I would really like to comment about the quality of their resident specialist dentists, I feel that they are empathetic & ethical dentists, which I feel every doctor should be. They give sincere advice on ideal treatment options regardless of commercial considerations.
Mrs. Shilpy Kurpad
15/12/2019
New Delhi, India
Best Dentist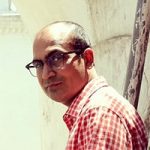 The best dentist near Anand Vihar, New Delhi. Thanks
Tripurari Nath Tewari
28/10/2019
Anand Vihar, New Delhi
Special Centre for Tooth Implants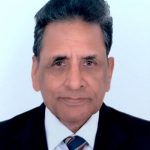 City Life Dental as the name indicates the dental care has direct or indirect relationship to city life. City Life Dental is one of the top clinics in East Delhi with state of the art equipment. The doctor in charge of the clinic is a specialist in periodontics where all type of diseases around the teeth and gums are taken care of. This is a special centre for tooth implants. At this centre the sterilisation of instruments is routine and even all the ethics in dental care and treatment are followed.
Dr. Ved Parkash Bansal
28/09/2019
New Delhi, India
Very Caring Dentist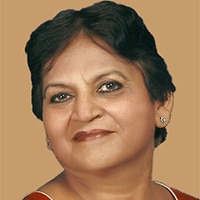 I came across city life dental for dental problems off and on for last 6 years. Though i live in west Delhi and clinic is located in east Delhi via Karkardooma metro station on blue line. From there taking shared e rickshaw up to red light crossing of Ashoka Niketan to reach A 85 Yojana Vihar made my life easy from transportation point of view. I visited this clinic first time in 2013 but the atmosphere, behavior, care, personal and detailed attention looking into minute details of health and history of patient is routine in this clinic. They treated me as if they are treating themselves. Such personal touch care quality sincerity, responsibility with lower cost as well made me my permanent destination to visit city life dental until now in 2019. Dr Sajili Mittal MDS renders multi-focal care with personal touch. She takes total responsibility of dental care if proper timely visits are made. I wish the clinic all the best.
Dr Kajla Bansal
28/08/2019
New Delhi
Very pleased with my dental treatment
Ms Ritu Aggarwal
02/08/2019
Very professional treatment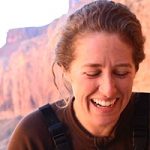 The team here is both extremely professional and extremely kind and generous. Ashok and Sajili took wonderful care of me both with my gum surgery and my short stay in Delhi. They have gentle warm spirits. Thanks for everything from breakfast with chai to the gum graft itself!
Amy Christeson
15/12/2010
Portland, Oregon USA
Knowledgeable Dentist and Staff
My family and I have been coming to the clinic for the last one year.  What makes me come here is the cleanliness of the clinic, staff's behavior, operational knowledge and the hygiene level of the staff.  My whole family is very satisfied here. The most important is the amount of time the doctors spend with the patient listening & explaining the treatment. Their patience level is fantastic.  Keep up the good work!
Sandeep Singh
15/05/2008
Ram Enclave, Ghaziabad