Why do I need braces?
Braces are required to align your teeth as maligned teeth are prone to gum disease and caries.
They can also improve your look.
What are the different types of braces?
The different types of braces are: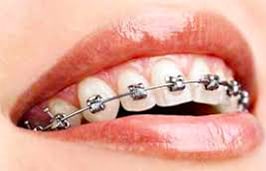 These are the conventional braces in which the brackets and wires used during orthodontic treatment are made of metal. These wires are visible and hence these are unaesthetic.​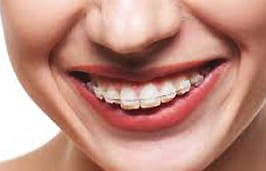 These braces are tooth colored and hence more aesthetically pleasing. They cost more than the conventional metal braces. The ceramics can get discolored slightly with passage of time. However, it can be taken care of by your orthodontist.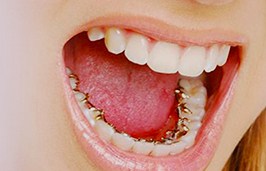 The wires are put on the inside of your teeth to make the teeth move. These are even more aesthetically pleasing than the ceramic braces but the cost is generally higher than the metal braces.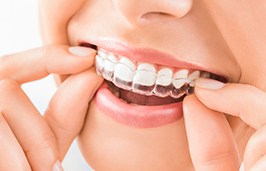 These are a set of multiple transparent removal plates which need to be changed every two weeks. The main disadvantage is that the success of the braces depends upon the patient since he/she is responsible for wearing them.
How long does orthodontic treatment take?
Orthodontic treatment generally takes about 18 to 36 months.
What are retainers?
Retainers are a part of orthodontic treatment in which an appliance is used to retain the teeth in their position once the results from the orthodontic treatment have been achieved.
What precautions should I take while undergoing orthodontic treatment?
You need to go through regular cleanings and maintain good oral hygiene so that you do not get long term gum problems.
It is a good idea to also go through fluoride applications as accumulation of plaque due to the wires can lead to caries.
However, if you are able to keep your teeth clean during orthodontic treatment, you will not face these problems,.
Does orthodontic treatment cause pain?
Orthodontic treatment can cause slight pain. However, if the pain is too much, you can report to your orthodontist and she can adjust the braces so that the pain can be reduced.
How does orthodontic treatment work?
Orthodontic treatment works by applying controlled pressure on the wires that have been fixed to the teeth by brackets. These wires are then able to move the teeth to the desired position .
Watch Video to know more about

Dental Braces
What our patients have said....