This patient had a broken tooth and wanted a more pleasing smile.
We first did a scaling followed by beaching and placed three all ceramic crowns to get an aesthetically pleasing result.
The patient was very happy with his final smile and it helped him regain his smile which he used to try and conceal earlier.

What our patients have said....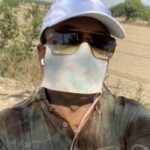 Mrs Sajili Mittal is good doctor and a good human being. Her treatment is not only good pocket friendly but also she never suggested any wrong or extra advice. She attended patient not only as doctor but as person to person (I know her for 25 years now as a pateint) jo bhi ho mey unko 25 salo sey janta Hun. My whole family only go to her for treatment. If any other problem she have allways give good advice. Hats off to mrs Dr Sajili Mittal. Regards Yogesh Sadh
Yogesh sadh
13/05/2020
Delhi