Implant Supported Denture – Cases
Implant supported dentures are proving popular these days. They do look extremely natural and are also so incredibly versatile. 
You can have a partial set or full set of dentures. They are generally made from a plastic base, with artificial teeth positioned on the frame.
Missing teeth can impact ability to speak clearly, interfere with eating, and can ultimately have negative health consequences. Dentures are used to eliminate these problems.
Benefits of Implant supported dentures as as follows:
Can't be distinguished from real teeth.
Biting, chewing, and speaking is easier.
They are much more stable than conventional dentures.
Implant supported dentures also help to put a halt to bone loss by stimulating and regenerating the growth of bone and soft tissues. This is difficult to achieve with conventional dentures.
Implant Supported Denture - Case 1
What our patients have said....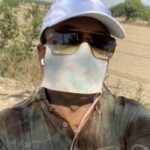 Mrs Sajili Mittal is good doctor and a good human being. Her treatment is not only good pocket friendly but also she never suggested any wrong or extra advice. She attended patient not only as doctor but as person to person (I know her for 25 years now as a pateint) jo bhi ho mey unko 25 salo sey janta Hun. My whole family only go to her for treatment. If any other problem she have allways give good advice. Hats off to mrs Dr Sajili Mittal. Regards Yogesh Sadh
Yogesh sadh
13/05/2020
Delhi