The patient wanted to see what sort of a smile to expect and different options before he went ahead with the cutting of his teeth. The picture before starting the Smile Designing.
An impression of the teeth was taken along with a picture.
Various options were given to the patient:

whether to grind one tooth or multiple teeth.
Leaving space between the teeth or not.

Finally temporary crowns were placed so that the patient could look what the final result would look like.
A picture with patient's temporary crowns was taken.
The patient finally opted for slightly rounded margins which he felt would look more natural.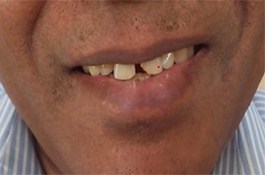 What our patients have said....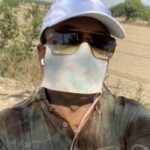 Mrs Sajili Mittal is good doctor and a good human being. Her treatment is not only good pocket friendly but also she never suggested any wrong or extra advice. She attended patient not only as doctor but as person to person (I know her for 25 years now as a pateint) jo bhi ho mey unko 25 salo sey janta Hun. My whole family only go to her for treatment. If any other problem she have allways give good advice. Hats off to mrs Dr Sajili Mittal. Regards Yogesh Sadh
Yogesh sadh
13/05/2020
Delhi